Do you want to know where to find the Best Shockwave Therapy Clinic in Singapore? This blog will explain why East Coast Physiotherapy is one of Singapore's Best Physiotherapy Clinic.
What is Shockwave Therapy?
Shockwave Therapy is a non-invasive treatment (In non-invasive treatments, there is no need to break the skin or introduce instrumentation into the body) that uses a series of low-energy pulsing acoustic waves.
It delivers the pulsing waves directly to an injury through a medium like gel to the skin. 
The idea and technique first arose in 1982, as a result of research that focused on sound waves being able to dissolve gallstones.
Many research studies have shown that generated shockwaves are effective in the treatment of chronic diseases.
Shockwave therapy is used to treat prolonged pain or injury caused by disease. It does not require painkillers because the goal of the therapy is to stimulate the body's natural healing mechanism.
After the first therapy, many patients report that their pain has reduced and their mobility has improved.
Which is the best Shockwave Therapy Clinic in Singapore?
There should be a significant number of Shockwave treatment clinics available.
Since we want assistance in locating the best Shockwave treatment Clinic in Singapore, there are only a few primary Physiotherapy Clinic that provides the best Shockwave therapy.
By 2021, the East Coast Physiotherapy Clinic may be a standout amongst the best Physiotherapy Clinics in Singapore to be sure. 
There are several factors to keep in mind when it comes to finding the best Physiotherapy Clinic for Shockwave Therapy
Clinical specialists have specialized knowledge
Shockwave generating devices of the highest quality
They are attentive to patient feedback and make timely appointments to follow up
With their high-quality equipment, facilities, environment, and physiotherapists, East Coast Physiotherapy will satisfy you in all of the above-mentioned aspects.
EAST COAST PHYSIOTHERAPY – SINGAPORE
East Coast Physiotherapy is a unique Physiotherapy Clinic in Singapore, with a demonstrated history of working in treating sports injuries, musculoskeletal diseases, and neurological illnesses.
East Coast Physiotherapy is always delighted to see new patients for Shockwave Therapy.
Our East Coast physiotherapists guarantee that each patient receives therapy that is highly personalized by addressing each patient as a whole person rather than simply as a patient with a problem.
East Coast Physiotherapy takes pleasure in offering high-quality one-to-one Physiotherapy treatment to all of our patients, based on accurate, reasonable procedures that work as well as providing long-term solutions.
Our clinic's physiotherapists act with honesty and integrity professional and ethical standards to say with confidence that every patient receives the best therapy and care possible.
Shockwave therapy from East Coast Physiotherapy makes it different and unique from other Physiotherapy Clinics.
The major benefits of East Coast Physiotherapy's Shockwave Therapy
We at East Coast Physio provide shockwave therapy treatments that may benefit you in the following ways:
Compared to other therapies, shockwave therapy is very cost-effective.
Neither sedation nor medication is necessary for this procedure.
There are lesser side effects than others.
Typically, orthopedics, rehabilitation, and sports medicine are the most common applications.
Recent research indicates that it can provide pain relief in acute conditions.
Pain management using non-invasive techniques for shoulders, backs, heels, knees, and elbows
Our East Coast physiotherapist will assess you at your first appointment to determine whether you are a suitable candidate and fit for shockwave therapy.
Shockwave treatment has been found to be suitable in treating the following conditions:
Feet, Elbow, Shoulder, Knee, Hip, Lower Leg, Upper Leg.
Back pain, particularly in the lumbar and cervical spine areas, as well as persistent muscle discomfort
In conjunction with therapy, our East Coast physiotherapist will educate you about your problem and what you can do to relieve it.
This may include adjusting your activities, performing specific exercises, or checking for any contributing factors, such as tightness/weakness in other muscles.
One to three shockwave therapies are typically administered each week for 3-6 weeks, depending on the outcome. Shockwave therapy can be a bit uncomfortable, but it only lasts 4-5 minutes, and you can adjust the intensity to make it feel more comfortable.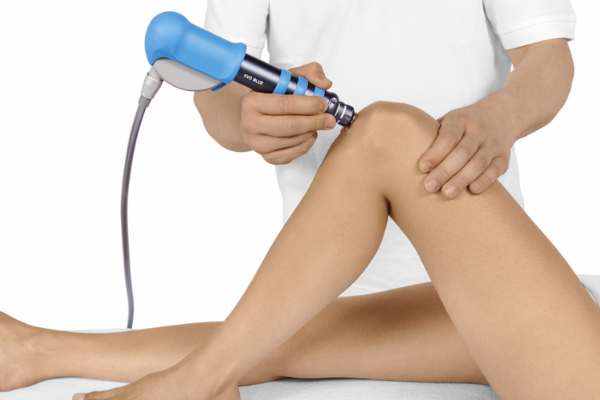 Conclusion:
As an alternative to invasive surgery or the use of powerful medications, East Coast Physio's stimulates the regeneration of bones, ligaments, tendons, and other soft tissues in specific areas.
Treatment with shockwaves relieves pain and inflammation, improves blood flow and muscle tone, and promotes cell repair and growth.
Are You Looking For Best Shockwave Therapy Clinic in Singapore? Welcome to East Coast Physiotherapy