Are you looking for the Best Physiotherapy Clinic in Singapore? This blog will clarify you why we are one of the Best Physiotherapy Clinic in Singapore 2023
What is the purpose of Physiotherapy in practice?
There are many variations of physiotherapy, and it is not merely a profession, although it incorporates many niche specialties.
Physiotherapy is used to assist patients to restore movement and function after being injured, sick, or handicapped.
In physiotherapy, the practitioner evaluates, diagnoses, treats cardiovascular diseases and impairments, as well as adopting appropriate control measures.
There are several Physiotherapy Clinics in Singapore. However, finding the best and the most authentic Physiotherapy Clinic in Singapore might be challenging.
We shall examine the finest Physiotherapy Clinic in Singapore from the several Physiotherapy Clinics.
Which Physiotherapy Clinic in Singapore 2023 is the best?
In 2023, East Coast Physiotherapy is one of the best Physiotherapy Clinics in Singapore 2023 as of now. 
With an impressive track record of treating sports injuries, musculoskeletal disorders, and neurological disorders, we are a one-of-a-kind Physiotherapy Clinic in Singapore.
East Coast Physiotherapy is delighted to welcome its patients. Our physiotherapists make sure that every patient receives individualized care by looking at each person as a whole person rather than just as a patient with an injury.
At East Coast Physiotherapy, we pride ourselves on providing high-quality one-to-one Physiotherapy treatment to all of our patients, based on accurate, rational methods that work, and offer long-term solutions.
The physiotherapists at our clinic ensure that every patient receives the best treatment and care possible by adhering to the highest professional and ethical standards.
What kind of health services does East Coast Physiotherapy Clinic offer?
The comprehensive range of health services we offer at East Coast Physiotherapy is among the reasons our patients choose us. Speaking of which, the health services are
Pain Management
Orthopaedic Physiotherapy
Cardiopulm Physiotherapy
Spine Physiotherapy
Neurological Rehabilitation
Pre- & Post-Operative Rehabilitation
Sports Physiotherapy 
Shockwave Therapy
Musculoskeletal Conditions & Injuries
What brought us to East Coast Physio in the first place?
In my opinion, the foremost reason for choosing East Coast Physiotherapy is its outstanding physiotherapist with outstanding qualifications.
A certified manual therapist, a shockwave therapist, a movement therapist, as well as many other practices, Ram knows a lot.
These days, it's difficult to find a physiotherapist with such an extensive set of qualifications. Besides the certifications & qualifications of the head physiotherapist, there are many other measures in East Coast Physiotherapy.
The team at East Coast Physiotherapy works every day with athletes and sports enthusiasts, but anybody who suffered an injury or is rehabilitating from surgery is also being welcomed.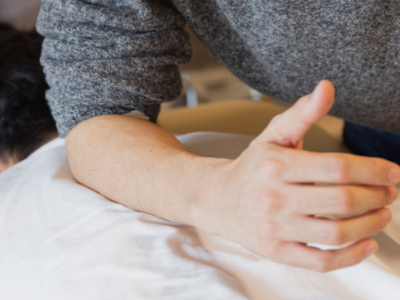 Physiotherapists of East Coast Physiotherapy:
"The best Physiotherapist team can make a Physiotherapy Clinic the greatest it can be."
The quality of performance of the physiotherapist members of the team determines the quality of the best physiotherapy clinics.
Consult with the best physiotherapist in Singapore if you need help with your injury. East Coast Physiotherapy provides a comprehensive range of therapeutic equipment as well as a highly skilled physiotherapist.
Looking For Best Physiotherapy & Sports Injury Clinic in Singapore 2023? Welcome to East Coast Physio